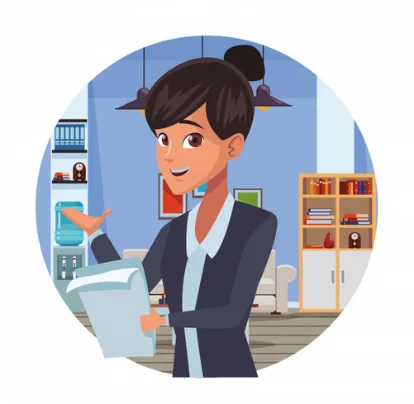 Bernie Deon
Last updated 10/10/2023
---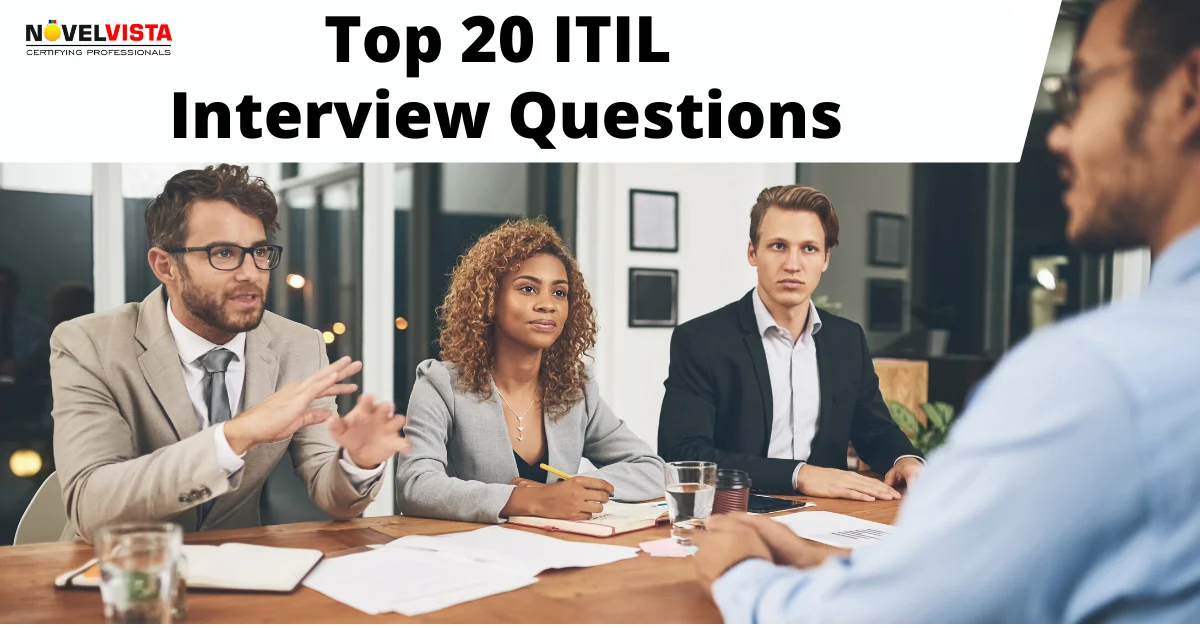 So, what is it that has brought a revolution in the field of IT Service Management?
Undoubtedly, it's the ITIL framework!
And from the day ITIL v3 has been updated to ITIL v4, it's been turning tables for IT service management for sure. As we all know, downtime on IT can cause huge business losses. With all the organizations wanting to achieve zero downtime, ITIL 4 has been a savior since it offers strong, develop, and time-tried practices that have pertinence to a wide range of service associations. And this goes without saying, ITIL v4 certified professionals are the need of the hour right now.
But, getting a job is not very easy in the ITIL field. In our previous article "How to crack an interview in ITIL", we have given you 10 tips to crack an ITIL interview. You need to take care of a few basic things to do that.
Here's a little brief of that in case you missed it:
You need to stay updated on the current market about the new tools and technologies, be capable to analyze organizational strength and weakness, and most importantly, check where you really fit in. Once these all fields are taken care of, you can finally move towards going through some mostly asked ITIL interview questions. And just to help you out, we have lined up the top 20 ITIL interview questions with their answers for you. Take a look!
20 most asked ITIL Job Interview Questions And Answers
Ans: Information Technology Infrastructure Library, mostly known as ITIL is a collection of comprehensive practices for IT Service Management (ITSM), which focuses on IT services alignment with the requirements of business needs.
It helps businesses to achieve their mission with the best way to plan, manage, and deliver.


2. ITIL V3 framework consists of which processes?


Ans: ITIL V3 organizes all ITIL processes into 5 service lifecycle stages:
3. Explain the benefits of ITIL.


Ans: The major benefits of ITIL are:
Powerful alignment between the business and IT

Improves customer satisfaction and service delivery

Improved utilization of resources by lowering costs

Comprehensive visibility of IT costs and assets

Better administration of business risk and service disruption

Supports constant business change for a stable service environment
4. What are the benefits of implementing an ITIL service desk?


Ans: The main benefits of Service Desk implementation are as follows:
Increased first call resolution

Improved tracking of service quality

Improved recognition of trends and incidents

Improved employee satisfaction

Skill-based support

Rapid restoration of service

Improved incident response time

Quick service restoration
5. What processes are utilized by the Service Desk?


Ans: Workflow and procedure diagrams are utilized by the service desk.


6. What are the objectives of Incident Management?


Ans: The main objectives of the incident management process are:
Assure that regulated methods and procedures are used for the prompt and efficient response, reporting of incidents, documentation, analysis, and ongoing management

Progress visibility and communication of incidents to IT support staff and business

Improve the business perception of IT by resolving and reporting incidents when they occur

Align Incident Management activities and priorities accordingly

Manage user satisfaction with the quality of IT services
7. How an Incident Management System Works?


Ans: The incident management system consists of the following steps:
Records incidents

Lists them depending on their impact and urgency

Authorizes the incident to the relevant responding personnel

Resolution and recovery
8. What are the stages of incident management in ITIL?


Ans: Incident Management is the process of managing the lifecycle of incidents that are reported. It consists of several steps that must be carried out to resolve and document the incidents.


9. What is an SLA?


Ans: An SLA or Service Level Agreement is a commitment between the internal or external service provider and the end-user. It represents the level of service assumed by the service provider.


10. Explain different types of SLA.
Ans: There are 3 types of SLA:
Customer service level agreement: This exists between you and an external customer.

Internal service level agreement: This exists between you and an internal customer (such as another organization, site, or department).

Vendor service level agreement: This exists between you and the vendor.
11. What is the purpose of Problem Management in ITIL?


Ans: The purposes of Problem Management are:
Identify and troubleshoot potentially recurring incidents

Determine the root cause

Take steps to prevent the incident from reoccurring
12. What are the stages in the overall Problem Management Process?


Ans: The stages of the overall Problem Management process are as follows:
Detect and log the problem

Categorize and prioritize the problem

Investigate and diagnose

Identify a workaround for the problem

Raise a known error record

Resolve the problem

Close the problem

Review the problem
13. What is a Known Error?


Ans: A Known Error is a problem that has a recorded root cause and a workaround.


14. How does a known error close?


Ans: You can close a Know Error depending on the following conditions:
When all the Request for Change (RFC) records are closed.

The Known Error Details section must have information about a Root Cause, Solution, and Workaround before you can close the known error record.

When a record is in the Error Closure phase.
15. What are the objectives of the IT Service Continuity Management?


Ans: The objectives of the IT Service Continuity Management are:
Analyzing the risks.

Testing back-out arrangements.

Drawing up back-out scenarios.
16. What is a plan–do–check–act (PDCA) cycle and define its phases?


Ans: The PDCA cycle is a 4 step management method used for control and continuous improvement of a product/process in a business. It is also known as the Deming cycle/ circle/wheel.
The phases are categorized into:
Plan: Recognizing and analyzing the problem
Do: Developing and testing a solution to the problem
Check: Checking how effective the test solution handles the problem, and analyzing whether it could be improved in any way
Act: Implementing the improved solution effectively
17. What is the purpose of Configuration Management in ITIL?


Ans: The primary purpose of Configuration Management is to collect, store, manage, update, and verify data on IT assets and configurations in the enterprise.


18. Explain the difference between a project and a process.


Ans: A project has a finite lifespan. A process is continuous and has no end date.


19. Explain the responsibilities of an ITIL Service Desk.
Ans: The responsibilities of an ITIL Service Desk are:
Log, categorize, and prioritize incidents

Investigate and diagnose

Incident resolution

Handling of major incidents

Incident management reporting
20. What's the difference between proactive and reactive problem management?


Ans: Reactive problem management identifies and eliminates the root cause of known incidents. On the other hand, proactive problem management prevents incidents by finding potential problems and errors in the IT infrastructure.


21. What's the difference between an Incident and a Problem?


Ans: An incident is an event that leads to unplanned interruption to an IT service.
On the other hand, a problem is an underlying cause of one or more incidents.


Conclusion:
If you go through these ITIL interview questions, you are definitely going to rock the interview. Also, do you know what really helps during the ITIL interview? An ITIL 4 certification! And you'll be happy to know, we can provide you both ITIL 4 training and certification at a very minimum cost! Grab it, be confident, and start your journey towards the world of ITIL!
Topic Related Post
About Author
Apart from having a quirky way of writing, she has a vast knowledge regarding Data Science and Machine Learning. Her blogs are portrayed in a storytelling format that makes the readers understand the complicated technical parts swiftly. She prefers staying up to date about the new happenings of the tech world and pinning them down in articles to make our readers well aware of it and has been doing a pretty great job in that.