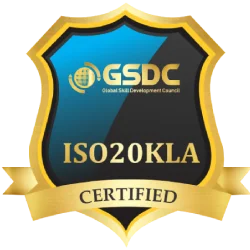 ISO 20000:2018 Lead Auditor or Information Technology Service Management System Certification is mainly created to explain the participants about IT Service Management System in depth. IT service management (ITSM) refers to the entirety of activities directed by policies, organized and structured in processes and supporting procedures - that are performed by an organization to design, plan, deliver, operate and control information technology (IT) services offered to customers.
The objective of this course:
ISO 20000:2018 Lead Auditor CertificationS main objectives are:
To explain all the processes of the ISO/IEC 20000 Information Technologies Management System Standard.
To provide all relevant implementations and sample works according to the institutions/organization requirements.
Teaching the participants to design, analyze and implement the requirements of an effective ITSM in compliance with the standard requirements in a step by step manner.
For more details of this course click here